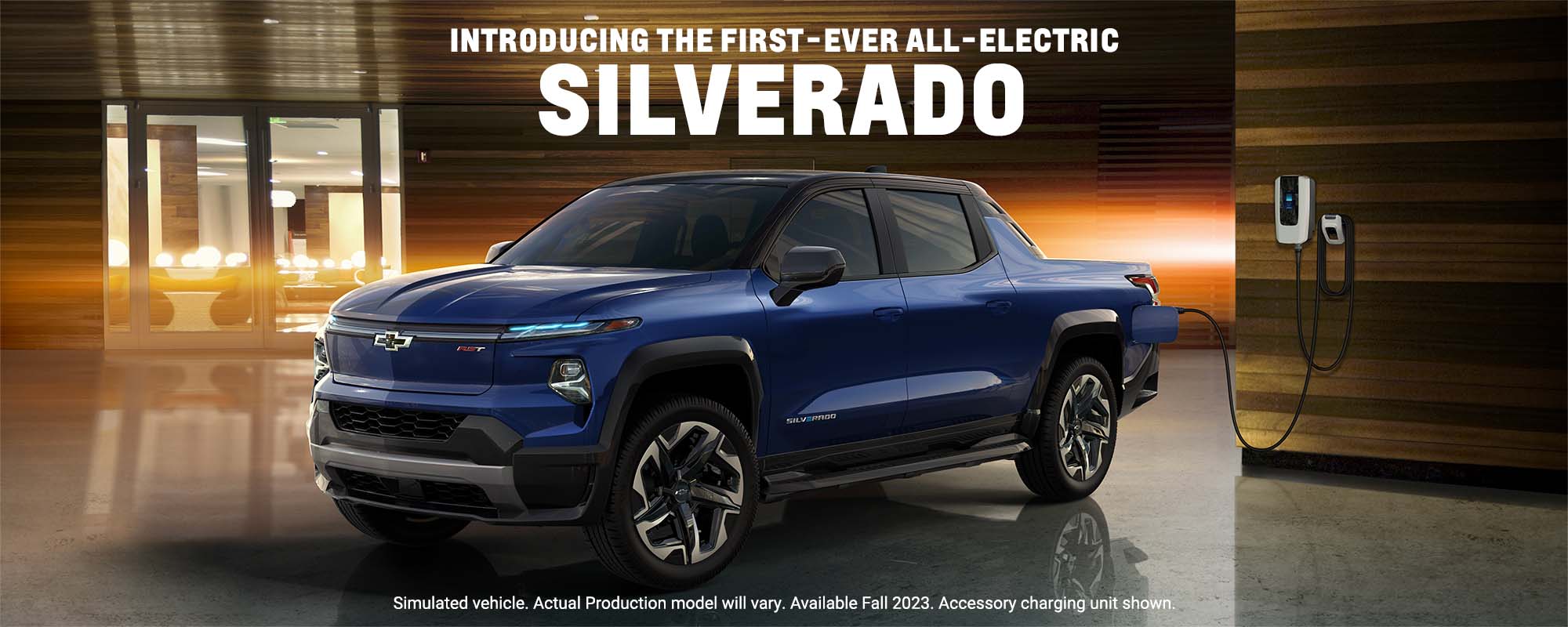 CHEVROLET SILVERADO EV: THE FUTURE IS CLOSER THAN IT SEEMS
Electric vehicles are the future! First, we showed the world how simple and smart owning an electric vehicle can be - but that was just the beginning. Next, we're heading down the road toward an all-electric future, and we want you in the passenger seat with us for all the innovations, announcements, and reveals as we create some of the most exciting and advanced vehicles in Chevrolet history. Unlike gas-powered vehicles, electric vehicles (or E.V.s) utilize electric motors powered by batteries. So if you've ever wanted a vehicle that will eliminate fuel costs, offer zero tailpipe emissions, and travel long distances on a single charge, a Chevrolet E.V. is the perfect vehicle to purchase. Please continue reading to learn more about the Chevrolet Silverado E.V. and why it's suddenly becoming such a popular demand across the automotive industry and within our inventory at Malouf Chevrolet. 
Chevrolet Silverado E.V. Technology
The Chevrolet Silverado is filled with some of the most advanced technology that can be found on today's market. Once inside the cabin of the E.V., the driver will be welcomed with a 17-inch diagonal, free-form screen that keeps you connected and provides the necessary information while on the road. From this 17-inch screen, the driver can access features like vehicle info, Google Assistant, WiFi-Hotspots, Apple CarPlay, Android Auto Smartphone compatibility, and much more. The driver will have access to the entire outside world at the control of their fingertips. Additionally, each driver will receive maximum comfortability when inside the new Chevrolet Silverado E.V. They will have access to a premium leather interior, panoramic fixed-glass roof, heated and ventilated seats, a heated steering wheel, dual climate control, and air quality filtration systems. If you're searching for an advanced yet comfortable vehicle, the Chevrolet Silverado E.V. is the perfect vehicle to purchase. 
Advanced Safety System
The Chevrolet Silverado E.V. is the perfect option when it comes to an advanced safety system. To start, this vehicle provides the driver with an enjoyable hand-free driving experience across 200,000 miles of compatible roads in the U.S. and Canada with its supercruise driver assistance technology. The feature will make long road trips satisfying and hassle-free. In addition to hands-free driving, the Chevrolet Silverado E.V. comes equipped with many other advanced features to protect you on the road. For example, the driver will have access to automatic emergency braking, front pedestrian braking, lane keep assist, forward collision alerts, high-beam assist, and following distance indicator. 
Outstanding E.V. Performance
In addition to the cutting-edge technology and advanced safety system, the Chevrolet E.V. is equipped with outstanding performance capabilities. The pickup truck is equipped with a Ultium battery, which is a new design from General Motors. This battery provides the vehicle with an available 400-mile range, over 660 horsepower, a 0-60 time of 4.5 seconds, and over 780 lb.-ft. Of torque. This battery can be charged at any of the three stations, which include a 120-volt outlet household outlet, a 240-volt household outlet, and a DC public fast-charging station. In addition to the charging abilities, this truck can tow between 10,000 lbs to 20,000 lbs. Regardless of your daily routine, the Silverado E.V. is sure to exceed your expectations. The truck also ensures the driver receives a stellar driving experience. Its four wheels work together, creating a smaller turning radius, ensuring the driver can make the tight turns. The Chevrolet Silverado E.V. has something for everyone. If interested in this futuristic vehicle, contact Malouf Chevrolet today for more information!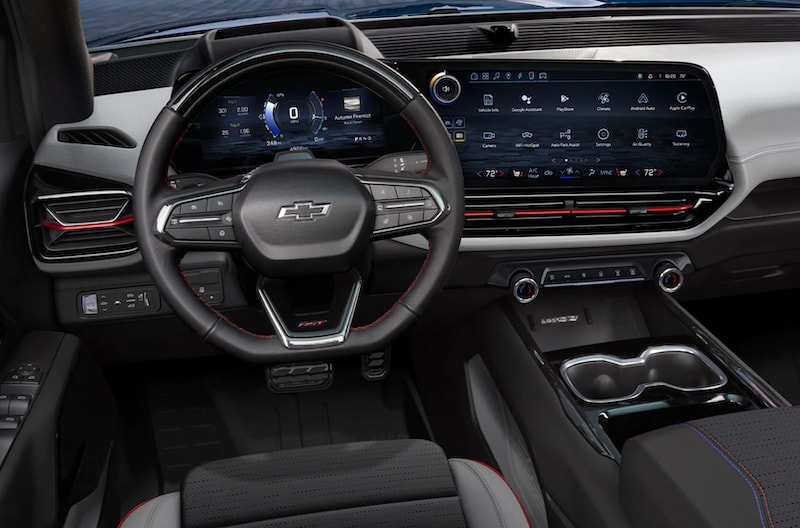 Hours
Monday

9:00 am - 8:00 pm

Tuesday

9:00 am - 8:00 pm

Wednesday

9:00 am - 8:00 pm

Thursday

9:00 am - 8:00 pm

Friday

9:00 am - 6:00 pm

Saturday

9:00 am - 5:00 pm

Sunday

Closed
Make an Inquiry